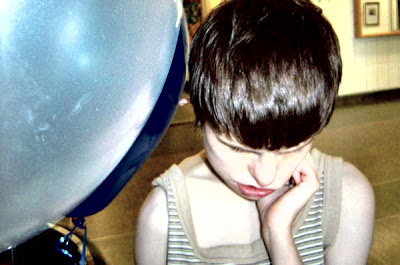 I've been working with the lovely team over at
Exuberance Beauty
on a special mother's day feature for their website. We've been lucky enough to have the participation of some wonderful writers who have shared their experiences and the result is a pretty inspiring group of posts - you can read them all
here
. (PS: for UK readers, North American Mother's Day is this Sunday)
I struggled a bit with my post, because I am not a mother and cannot claim to understand what that experience means. Initially when I sat down to write, I thought I would pull together something more political about how women and mothers in particular still struggle (I've been very inspired by J K Rowling's
Single Mother's Manifesto
). But instead of being clever, I kept coming back to the memory of a particularly difficult summer my mother and I had with my sister Jennifer (pictured above at her graduation), who suffers from a number of physical challenges in addition to being sensory deprived and autistic.
If you want to read the entire piece, you can do so
here
. Also, Exuberance is a pretty great company - they make
healthy, organic, lotions and potions
you can feel good about using. And, importantly, they
give back to their community
. If you are still struggling to find something to buy your mother for the holiday this weekend, you might want to check them out.
x