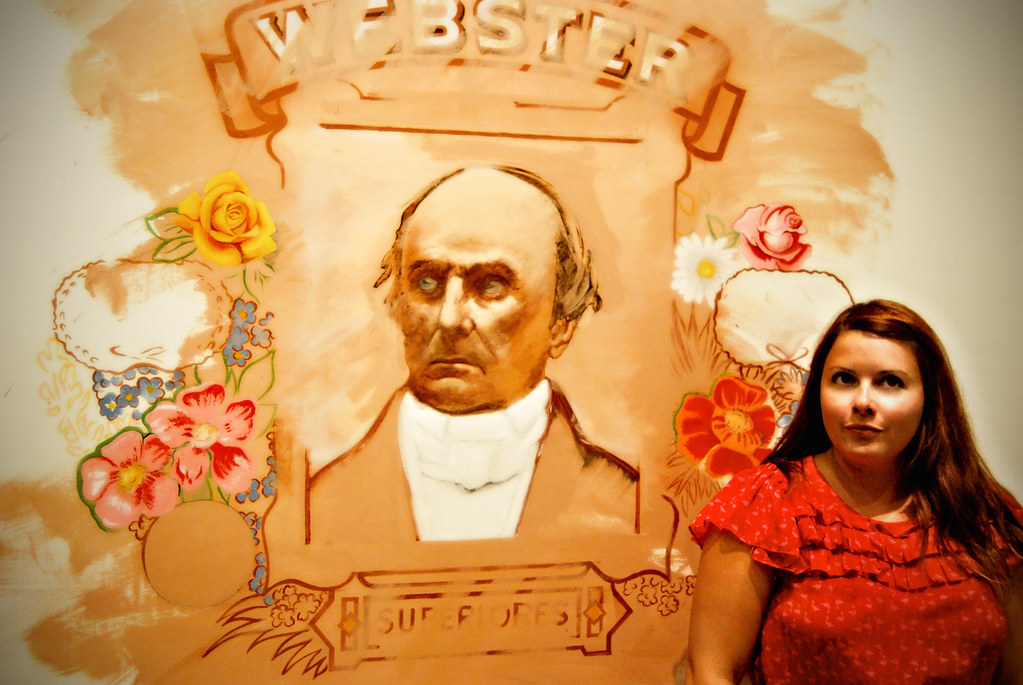 On our last night in Phoenix,
Dan
and I attended their local
Ignite event
held at the
Phoenix Art Museum
. It was great and if you are so inclined, you can read more about what I thought
on the Ignite London blog
.
While at the museum, I was delighted to find this picture of
Noah Webster
, father of US spelling conventions and the main topic of
my Guardian post
of a few weeks ago. I couldn't resist a photo with the miserable looking man. The Phoenix Art Museum was genuinely great - lots of fun stuff to look at including an incredible, immersive installation by
Yayoi Kusama
called
Fireflies on the Water
(the video this links to does not begin to do it justice).
It was a wonderful way to spend our last night in the desert.
Update: After a little bit of Googling, I just realised that Kusama
is also responsible for an amazing installation I saw on the South Bank last spring and another I saw at The Mattress Factory a few years ago.