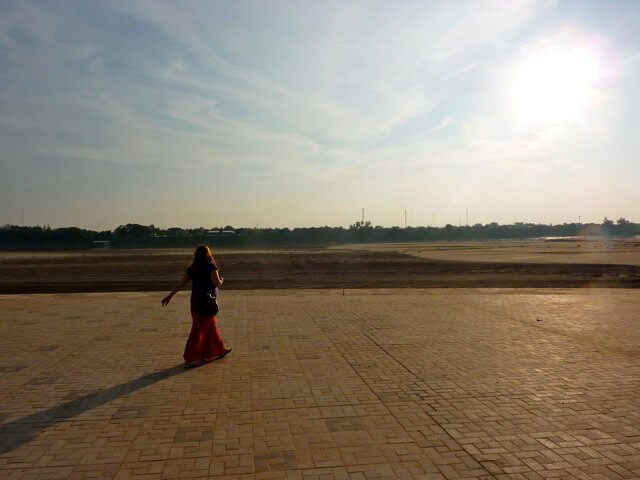 I'm participating in Reverb10, a daily writing prompt throughout the month of December related to reflecting on the previous year and planning for the next. You can read more about why I'm doing it here. Or read all my Reverb posts here.
What's the one thing you have come to appreciate most in the past year? How do you express gratitude for it?
The problem with this and so many other questions like this is that it assumes that we can sort our experiences into neat little packages. While the obsessive compulsive in me likes the idea, it's an arbitrary exercise. Life is not like a logic problem in high school and to try to pretend that it is possible to roll the complex, nuanced experiences of our lives into "the one things you have come to appreciate" is kind of ridiculous.
I've had an amazing year and I'm not willing to single out one thing. But here's a sampling:
soft sheets
the ability to travel the world relatively cheaply
laap, vegetable pakora, garlic naan, gyoza, nachos, summer rolls, good cheese and bread, fresh vegetables and fruit, and Trifon's Pizza
an internet connection
air conditioning
the kindness of strangers
the love and encouragement of friends and family
that my suitcase has wheels
that I have the ability to mostly choose the course of my life, unlike millions and millions of other women in the world
calamine lotion and tea tree oil
life changing great books like Wells Tower's Everything Ravaged, Everything Burned
being able to work on projects I'm excited about with people who respect me
not being in a city that is creatively, physically or emotionally stifling
bug spray and bug proof lodgings
that creative work still fulfills me and that I have the luxury of making time for it
relative good health
cold beer on hot days
overnight flights that don't have screaming babies
the smell of a campfire or barbecue
Japanese politeness
the Mekong River at sunset
my partner who is infinitely patient, kind, generous and who brings out the best in me; and who I still like kissing
the smell of rain and clean laundry
wild horses running down the beach in Mexico
strange desert creatures - like Javalinas - and the night sky in rural areas of Arizona
a quiet, cool, dark room to sleep
swimming
flushing toilets
cool night prairie air
people like Maggie Doyne who are saving lives every single say
'magic hour' light
the distinct lack of divas in my life at the moment
I express gratitude for these things by trying my best to say 'please' and 'thank you' and by trying to take moments out to breath deeply and recognize how lucky I continue to be.
Photo of me in Vientiane, Laos taken by Dan.