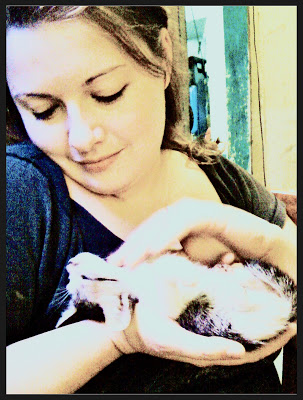 I'm participating in Reverb10, a daily writing prompt throughout the month of December related to reflecting on the previous year and planning for the next. You can read more about why I'm doing it here. Or read all my Reverb posts here.
Imagine you will completely lose your memory of 2010 in five minutes. Set an alarm for five minutes and capture the things you most want to remember about 2010.
The realization that there are multiple ways to live my life and to not let fear stop me from choosing an unconventional path.
What it is like to live in physical discomfort and to use it as a reminder for being empathetic to others who will likely always live their lives feeling hungry, too cold, too hot, sick, bitten by bugs and afraid.
How warm and salty the ocean was in San Blas and how the pelicans flying overhead looked prehistoric.
Our beautiful afternoon in Manly, Australia and how, if I was ever wealthy, I would want a cottage there, overlooking the sea.
Seeing penguins, koalas, kangaroos and wallabies in the wild.
The stunning and solitary drive through the rocky mountains between Whistler and Lake Louise and imagining how hard it must have been for people to build the highway that runs through it.
Paco.
Kate.
Carrie May and Michael's wedding - and all the new and different ways it made me think about marriage.
Playing with my nephew Seth and hearing him talk for the first time.
The freedom and exhilaration I felt on May 1st, as we were leaving London to begin our journey.
My happiness with Dan.
The view from the Tokyo Hyatt at night.
Feeding the wild deer in Nara, Japan.
What it was like living in a house for a month with two kids under the age of three - and the recognition of how hard it must be to deal with that every day.
The sun setting over the Mekong.
Cooking in our impossibly tiny Japanese kitchen in Tokyo.
The Arizona desert and the way the sky looked at night.
The relief of writing a complete short story after a long dry spell.
The Buddhist monks in their bright orange robes, riding around Vientiane in tuk tuks.
Photo of my and a kitten, taken in Vientiane by Dan.