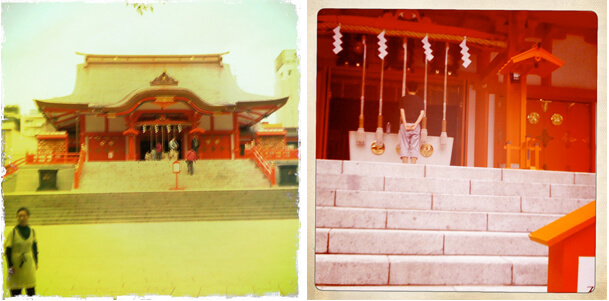 That you can be surrounded by skyscrapers and turn a corner to find a lovely temple where people tie their prayers to trees and face their gods barefooted under chimes and lanterns. It smells of incense and autumn.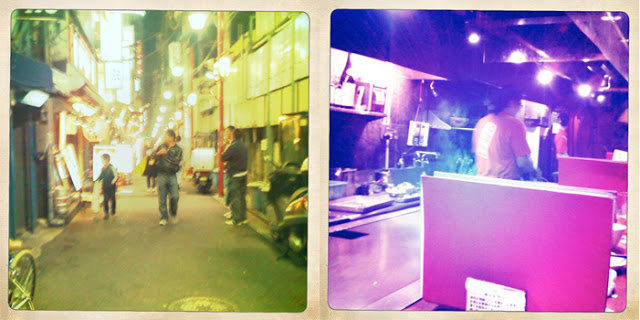 That there are endless tiny little alley ways you would miss if you blinked and they are all filled with strange little closet-like restaurants where people meet to eat and drink. Every place feels like a revelation; sometimes one that is less than pleasant if horse penis and 'choice uterus' is on the menu.
That my lack of literacy in this language combined with my appalling sense of direction makes me remember what it feels like to be a child; I almost feel like clapping my hands together with happiness when I realize that I know where I'm going or when I remember how to say something in Japanese.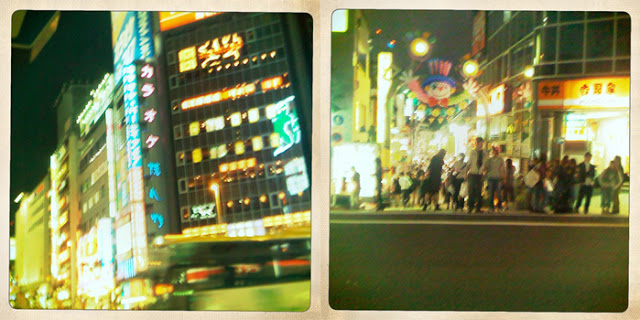 That the city feels never ending, never sleeps and is always bathed in the most beautiful lights.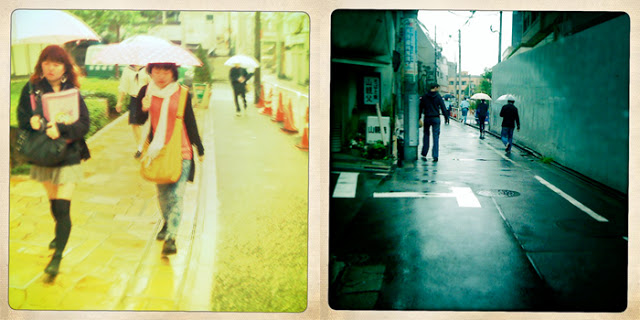 That it feels quieter when it rains.