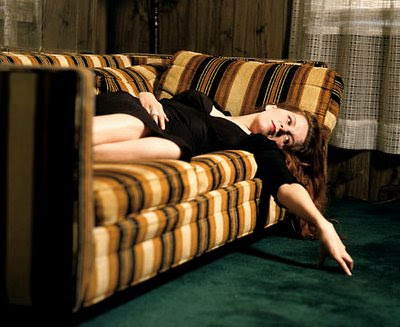 If I could pick one super power it would be to sing like
Neko Case
. Recently I've been obsessed with her newest album
Middle Cyclone
and just over a month ago when she was in concert at the
Barbican
in London, I was pleased to find her voice just a hair-raisingly beautiful in person.
From the song
Next Time You See Forever
,
I hear the tiniest sparks in the tenderest sound.
Diving music, drowning the sound,
Waltzing with the hairs upon my arms.
And your fire flood alarm, and you tremble, and you stumble, and you scrape up your palms.
I can't stay here to hold your hand.
I've been away for so long
I've lost my taste for home, and that's a dirty, fallow feeling ...
The next time you say forever, I'll punch you in the face.