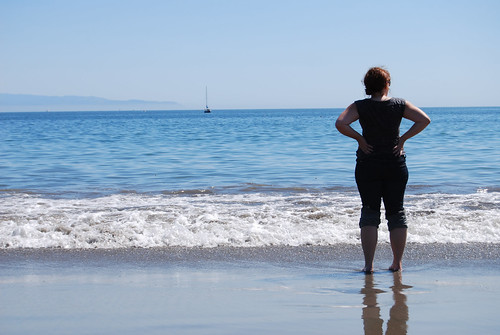 A few weeks ago
Dan
, his mom Gwyn and I went on a one week whirlwind trip to California. Not one to take things slowly, Dan had prepared a fairly intense schedule that included time in San Francisco, Yosemite National Park, Monterrey, Carmel, San Juan Battista, Santa Cruz and a drive up Big Sur. Though I've spent some time in California, most of it has been in cities - San Francisco, LA - and I genuinely had no idea how truly diverse and beautiful that state is.
We had really hot weather the entire time we were there, even in San Francisco, which is not known for its balmy summers. The day we arrived it was well over 30 degrees in San Francisco - perfect for dinner on a patio and cold Steam Anchor beer. This trend continued and by the time we were en route to Yosemite, about two days later, it had peaked at well over 35 degrees.
But this post is about food. Living in the UK, sometimes I forget how amazing eating really fresh produce is. The food ethos over here is so curious - they don't refrigerate things like eggs, which in my mind, clearly need refrigeration, but they do refrigerate tomatoes and avocados, which clearly don't. Don't even get me started on the challenge of finding a fresh, crispy leafy green...
California is geographically, a huge state, and because most of its mass runs north to south, it is also incredibly diverse. For a place that is so heavily populated, there is a shocking amount of space - from Yosemite National Park to the more flat fields where California's famous tomatoes and fruit grow in such abundance. On the road between San Francisco to Yosemite there were dozens of little road side stands selling everything from pears, apples and peaches to heirloom tomatoes, all local and fresh. With all of this available, it stands to reason that the state has some wonderful restaurants that pride themselves on serving beautiful, fresh, local produce.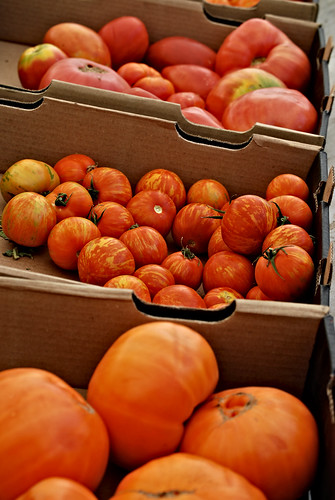 1.
Zuni Cafe
- 1658 Market Street, San Francisco
I loved the brevity of the food menu at this restaurant. Instead of having pages and pages of possibilities, they had a very tight selection of dishes that they were confident they could do perfectly. I also loved that every single day the menu changes depending on what is fresh and available. They don't make squash soup unless it's in season. They don't do certain kinds of seafood unless it is available locally. Basically, they do everything a restaurant in a place as rich with local food as San Francisco should do.
We started with a gnocchi with an herb, thyme buttery wine sauce and little pieces of zucchini. It wasn't like pasta, the texture just absolutely melted the moment it went in my mouth. To begin, we also had these delectable little shoe string potatoes - fancy chips really.
My main course was a beautifully done (medium rare) tuna served with local vegetables and canneli beans. Initially, I wasn't sure about ordering it because I don't have a lot of experience with tuna apart from the odd raw piece with sushi or the canned variety. Fresh tuna is absolutely amazing and I've already made a point of having it once since being back in the UK. Canned tuna is quite fishy tasting but fresh tuna is lovely and flaky and mild. It was definitely one of the top five meals of my live.
2.
Citizen Cake
- 399 Grove Street, San Francisco
Let me qualify how good this place is by telling you that I didn't have anything chi chi here - I had a cheese burger and fries with a chocolate cupcake for dessert - and it was absolutely, fantastic. The beef tasted beefier then I can ever remember beef tasting, the cheese was cheesier, the chips crispier - it was a simple but beautifully prepared meal. Just thinking about it gives me a hankering for a hamburger, except that hamburgers are never this good. Ever. And the cupcake! I wish I had a picture because it was a truly lovely, insanely moist little cake with a gigantic dollop of butter cream icing on top. I love icing but the trick is to find a balance between sweet and not TOO sweet and this was perfect. The only other cupcakes that I've ever had that are even near the same category as this are
Lola's cupcakes
from the bakery in Primrose Hill (you can also get them at Selfridges).
3.
Houston's
- 1800 Montgomery Street, San Francisco
For those of you in Canada, no this isn't a Houston's like the
Houston Pizza
places (not that I'm knocking them - if you ever want
real
pizza, Houston in Saskatchewan is really the only thing there is). This was in a dark little place near the bay and it was heaving with people - obviously a local favourite. We ate here at our last night in California and we wanted to indulge. And oh, did we ever. A garlic cheese bread, artichoke and spinach dip, full rack of ribs, loaded baked potato and bottle of wine later, we weren't sure we would meet the weight limitation for our aircraft the following day. It wasn't fancy and the portions were huge in the way only North American portions are, but the food was done beautifully. It was exactly what BBQ should be - tender, tangy and filling.
4.
Basil Seasonal Dinning
- San Carlos between Ocean and 7th, Carmel-by-the-Sea
With a name like that, you know it will be good and it was. First off, if you are having a meal there they automatically bring you out freshly baked bread with this beautiful pesto dip. In the UK that would be an appetizer they would charge £4 for! For my main entry I ordered a linguine in a white wine and garlic sauce heaping with local clams. It was simple and fresh tasting and really lovely. Dan had a steak salad and his mom had a pulled pork sandwich - everything looked really, really nice. The only complaint I have about this place is that, like a lot of Carmel, it was a bit snooty and that included the service. Our waitress wasn't awful but she was cold, a bit unfriendly and it was very obvious to us that we weren't terribly important to her. That said, my clams were worth it.
There were lots of amazing meals including a few we had at the
restaurant at Evergreen Lodge
just outside of Yosemite and the
Red House Cafe
in Pacific Grove, which is a short walk from Cannery Row in Monterrey. I could go on, but it's making me hungry.
You can see more California photos on
my Flickr
.