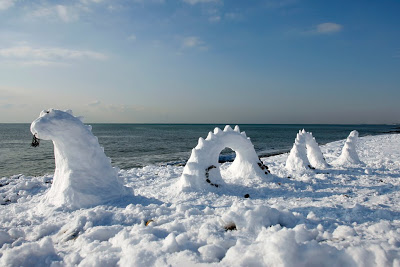 This is one of the snowiest Decembers in recent history for a lot of places. The United Kingdom is no exception (the above is a recent photo of the seashore in Brighton - about an hour south of London). Although it's been inconvenient, it's also been beautiful and has almost made it like Christmas to me. There's nothing like a dusting of snow to make you want to cuddle in and enjoy a few quiet days with family.
The photo above is from the wonderful
Big Picture
website. You can view their entire snow set
here
.