Mom is off to Italy after a whirlwind of time in London and Wales. She's back on Thursday for a few last days before heading back to Canada after the weekend. It's been fun having her here and great to see the UK again through the eyes of someone who is just discovering it. We've fit a lot into her time here:
A billion sheep (most viewed from the safety and comfort of Dan's mini)

2 Welsh castles
4 Welsh words I can now recognise and pronounce added to my vocabulary

One dinner at an Italian restaurant in Mumbles overlooking the sea (where my food was served on a plate shaped like a fish)
On afternoon in Tenby
2 orders of fish and chips (one in Tenby and one in Holland Park)
3 afternoons spent in London parks - Holland Park, Hyde Park and St James Park

1 musical - Chicago (it was great!)
1 trip on the London Eye
1 boat ride down the Thames in London's south bank area
2 markets - Borrough and Portobello
1 amazing wild board sausage sandwich in Borough Market, 1 shot of wheatgrass and two cups of organic, freshly squeezed juice

Innumerable pints of beer and glasses of wine (including one bottle of Ice Wine, which I didn't really like)

1 visit to a Chinese herbalist in London's Chinatown
At least 6 packed Tube journeys
1 trip to Muswell Hill to visit Jackie and baby Hartley

1 evening in Bath where Dan and I went to Bathcamp to participate in a pub quiz for geeks (our team won in spite of me) and mom spent a few hours in the Thermae Bath Spa
4 train stations: Cardiff, Bath Spa, London Paddington and Victoria

Lots of walking around the packed areas of Oxford Circus, Piccadilly Circus, Covent Garden and Westminster.
1 visit to Buckingham Palace
1 visit to a Primate Sanctuary in Wales
Lots of amazing food including Mestizo (our favourite Mexican with the best nachos in the word - located in Euston, London.

She only has a few days here after Italy and I think we are going to focus on having a tour of Westminster Abbey (which she seemed to really want to do after seeing it from the outside though we ran out of time to go in), shopping in Westfield Mall and maybe one more show.
I've got my flights to Canada booked for the end of June/early July and, as wonderful as it is over here, I am really looking forward to spending some time at home. Today I had a major hankering for a sundae either from Dairy Queen or the Milky Way. The other day it was Cheese Whiz (which I actually think I can get at Selfridges for eleven million dollars). It's funny. Home, though a drag in some ways, will always have a handful of things that I love. Not because they are particularly good, but just because they are familiar and comforting and have been with me for as long as I can remember.
I'm not quite to the point of tapping my ruby slippers together, but it is true that there really is no place like home. For better or worse. I am excited about showing Dan the Canadian prairies in the same way he's opened up so many experiences for me over here (albeit we tend to have quieter things where I'm from). He was an integral part of showing my mother around for the last week and a half. Let me tell you internets, putting up with mom and I in a tiny car while driving through the meandering roads of Wales and towing us through the congested streets of London is a feat that takes a fair amount of patience. He's pretty great.
XOXO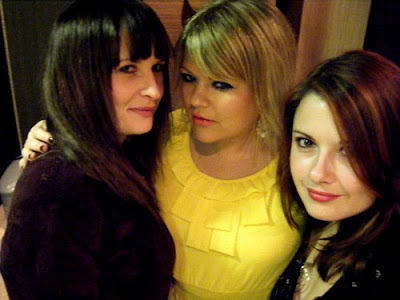 From a night out about a month ago. Lady friends are good. The thing I am looking most forward to about being in Canada: time with family and lady friends. Swoon!
I've been in London all weekend and am here next week as well. It's been hectic but fun. On Friday night Dan and I went to a concert by
Frankmusic
at the original Barfly in Camden. Though dance music isn't my number one favourite genre, it was really good. He's got a pretty amazing voice. Well worth checking out.
XO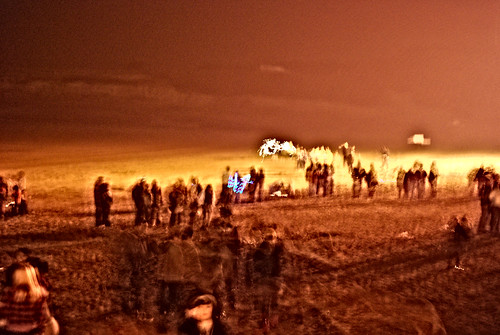 Forgot about these photos taken at the beginning of November in Barry, Wales. And yes, this is my lazy way of avoiding actual thinking/writing on here. For all the photos from this series, go
here
.
To Porthcawl for Indian food tonight. Happy days!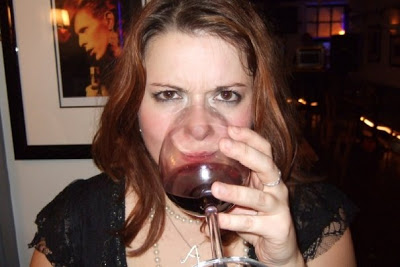 The UK is notorious for its drinking culture. Instead of going for dinner, taking in a movie or doing something civilized, people go for drinks. They go every night. And they have many, many drinks.
I am too old for this, which I decided tonight before climbing into bed before 10 p.m. I give UK. I GIVE!
Sweet dreams.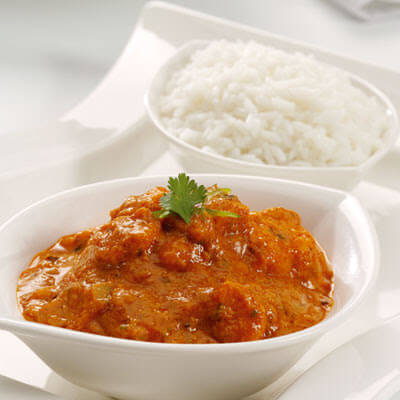 East Indian food is very popular here in the UK. On nearly every corner there is an Indian restaurant of some variety -- some good and some quite grim looking. Most people here are very well-versed in their East Indian food language. Even Chris' nephews (seven and three) probably know the difference between a vindaloo and a madras sauce and can give you the definition of a bhuna.
I happen to really like Indian cuisine and frequented all three or four of the restaurants in Regina. My favorite was India House, preferably for lunch when they had their wonderful buffet of endless steaming curries and pakoras. But as a Canadian, my love pales in comparison to the love the British feel for it and most fervently for one dish in particular ... chicken tikka masala. It doesn't seem to matter where you go from an Indian restaurant, pub or Italian place, there is almost always some version of this dish (usually served with chips or rice) on the menu. Sometimes they forget the chicken and just give you the sauce on the side of fries for dipping.
If you ask Chris or most of his family and friends they will proudly tell you that this 'Indian' delicacy originated in the UK. They say this like it is fact. According to my sources, this fact is not undisputed.
Wikipedia
lists the following three possibilities,
A widely reported explanation of the origins of the dish is that it was conceived in Glasgow in the late 1960s, when a customer, who found the traditional chicken tikka too dry, asked for some gravy.

[

1

]

The chef supposedly improvised a sauce from tomato soup, yogurt and spices.

[

3

]

Many restaurants throughout the UK claim to have invented it. The recipe's age is also unproven, with claims ranging from the 1970s back to the 1950s
Another theory is that it originated in British India to adapt local dishes to the British palate. A prototype may be Murgh Makhni (butter chicken), a dish from the Punjab region of India.
Despite these other claims, the UK citizenry seem quite sure that the chicken tikka is theirs. One foreign affairs minister went so far as to name it the national dish of Britain. If point one is how the British believe they created the dish I find it hard to believe. I can't even order an egg here to spec, never mind ask a server to ask a cook to throw around some extra spice and yoghurt.
Perhaps odder than their sense of pride over the recipe is the creative ways they try to incorporate it into non-Indian cuisine. Apparently a few years ago MacDonalds introduced a Chicken Tikka Burger called the McAloo, which must not have been terribly popular as it isn't on the menu here anymore (shocking, I know!). More recently a frozen food chain called Iceland is advertising a "yummy" chicken tikka lasagne on their television commercials.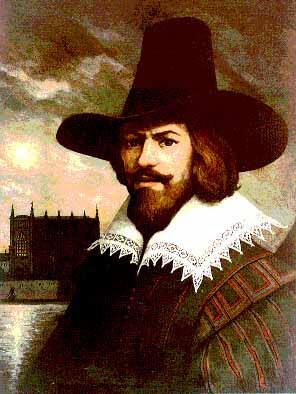 Tonight is
Guy Fawkes
night, also known as fireworks night or bonfire night. It is way bigger than Halloween here, so I'm told. It is based around a character at the centre of the plot to blow up the parliament buildings in the early 1600s. To commemorate Fawkes, residents the United Kingdom over set off thousands of dollars in fireworks (I don't know, and pretend they are gun powder going off...) and even occasionally light big bonfires where they burn effigies of Guy Fawkes. Kind of morbid the whole burning people at the stake bit but then again, what do I know. They also seem to love Fawkes in a strange kind of way. I guess it could be compared to how North Americans celebrate Halloween: we are scared of and revile images of monsters and devil, but we love to be frightened by them and to dress our children up like them.
It is only 3:45 p.m. and I can already hear people setting off fireworks. There doesn't seem to be any of the warnings that always surrounds the use of them in Canada. I can remember seeing commercials warning people that fireworks aren't toys and that you would loose your hand if you weren't careful. Not so here. Even Chris' parents and young nephews are getting into the action and setting off a few crackers in the backyard tonight.
And now, the rhyme the little children are singing in the streets:
Remember, remember the Fifth of November,
The Gunpowder Treason and Plot,
I can think of no reason
Why the Gunpowder Treason
Should ever be forgot.
Guy Fawkes, Guy Fawkes, t'was his intent
To blow up the King and Parli'ment.
Three-score barrels of powder below
To prove old England's overthrow;
By God's providence he was catch'd
With a dark lantern and burning match.
Holloa boys, holloa boys, let the bells ring.
Holloa boys, holloa boys, God save the King

A penny loaf to feed the Pope
A farthing o' cheese to choke him.
A pint of beer to rinse it down.
A fagot of sticks to burn him.
Burn him in a tub of tar.
Burn him like a blazing star.
Burn his body from his head.
Then we'll say ol' Pope is dead.
Hip hip hoorah!
Hip hip hoorah hoorah








The following was filmed in a town neighbouring Cardiff called Swansea. Chris hates Swansea and we've never been but I hear they have an amazing market. The video is sweet until it is revealed to be advertising some kind of soft drink. Though I do feel sorry for the poor fruit.
Tango Swansea
from
JP
on
Vimeo
.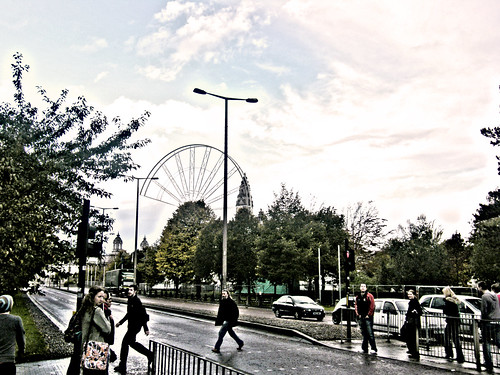 Half up winter wonderland ferris wheel, originally uploaded by oladybug0.
'Winter Wonderland' -- Cardiff's attempt at mimicking the season that most Canadians dread. In the above photo you can see a partially erected Ferris wheel that marks the spot that will soon be host to this great seasonal celebration. In addition to the Ferris wheel (an object that they seem to use here to mark every occasion big or small, usually along side a merry-go-round) there will be an ice skating rink, free 'festive' entertainment and an ice bar. At some point they also officially turn on the Christmas lights, which can't be too soon as currently they cover most surfaces in the downtown like natty vines. I have to admit that the pictures
here
do make it look pretty. I am from the Canadian prairies however, and I can't help but feel a little cynical about a place called 'winter wonderland' that still has lush green leaves on its trees.
Today I enjoyed reading this article about artist Sophie Calle. She is famous for using intimate details of her personal life in her work and recently used an email sent to her by a boyfriend as his way of breaking up with her as fodder:
I received an e-mail telling me it was over. / I didn't know how to respond. / It was almost as if it hadn't been meant for me. / It ended with the words, 'Take care of yourself.' / And so I did. / I asked 107 women (as well as 2 hand puppets / and a parrot), chosen for their profession or skills, / to interpret this letter: / To analyze it, comment on it, dance it, sing it. / Dissect it. Exhaust it. Understand it for me. / Answer for me. / It was a way of taking the time to break up. / A way of taking care of myself.
It's a pretty fine revenge plot to use the bad behaviour of an ex as very public material for your art practice. Remind me not to mess with Sophie Calle.
In addition to catching up on my Google Reader today I've been watching Stephen Fry (a UK television personality) on his cross-country journey of America. I feel such mixed emotions watching it. On one hand it is beautifully shot and makes me feel a little homesick for North America. Like the landscape, the people and the politics are so polarized and there is so much tension between what is the most beautiful and what is the most dangerous about the climate. Occasionally Fry irritates me as he waxes poetic about North America in way that only someone who had never lived there can do. At one point he is interviewing some homeless people who were no doubt equal parts starving, freezing and mentally ill. Instead of really looking at the crises of the homeless in America or questioning the fact that somehow one of the wealthiest countries in the world has such a gap between the rich and poor, Fry goes on about the promise and romance of being a drifter on the open American road. Yes, the homeless man told him it was a choice but for how many is that really true? It made me roll my eyes a little.

Still, when he drove through the golden wheat fields of Kansas I couldn't help but say excitedly, "that's what Saskatchewan looks like, only flatter." There's really no place like home.