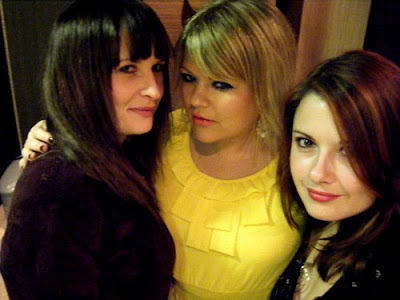 From a night out about a month ago. Lady friends are good. The thing I am looking most forward to about being in Canada: time with family and lady friends. Swoon!
I've been in London all weekend and am here next week as well. It's been hectic but fun. On Friday night Dan and I went to a concert by
Frankmusic
at the original Barfly in Camden. Though dance music isn't my number one favourite genre, it was really good. He's got a pretty amazing voice. Well worth checking out.
XO