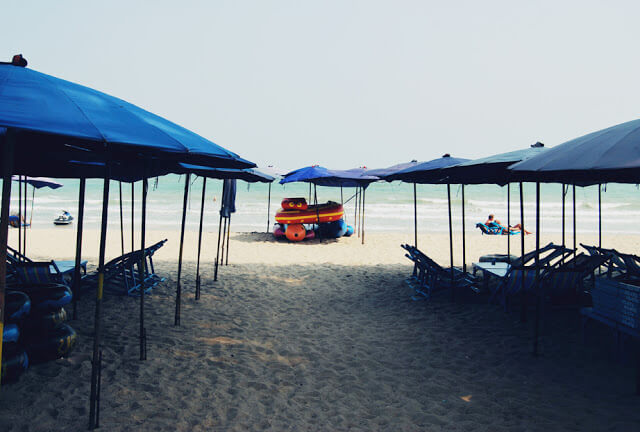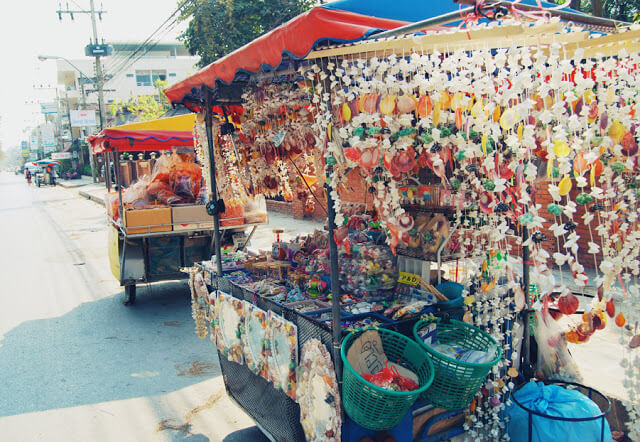 More pictures on
Flickr
.
I am not a reggae fan but this song has been with me all week. Though I probably hadn't heard it in months, maybe years since looking for it on Youtube today, it is the first thing that pops into my head when I wake up in the morning lately.
Bob Marley
, what are you doing in my head?
On a related note, the day before yesterday a bird took a crap on my face. We were walking down the street in Cha-am around noon and out of nowhere I had oozing green warm splatter running down the side of my head. Luckily the little bugger missed my hair. Anyhow, according to my
Twitter
buddies, somehow a bird crapping on your face is meant to foretell good luck.
Three little birds + bird crap + Twitter = obviously a good omen? Yes, I realize the connection is tenuous and none of it really 'means' anything, but I'm prepared to suspend my disbelief for awhile and believe the ghost of Marley knows a little something that I'm not privy to yet.
And yes. I know that makes me a little crazy. Chalk it up to mild sun stroke.
Also. Tomorrow is our last day in Cha-am. On Tuesday morning we are catching a bus at some ungodly hour of the morning to take us north to Chiang Mai. I've enjoyed the mellow vibe by the sea, but I'm ready to move on to somewhere with amenities and hopefully a swimming pool because I'm afraid of jelly fish.








We're still holed up in Cha-am, taking in the sea every day and enjoying cooking in our little kitchen. No word on whether the US visa will come through yet, so at the moment we're just enjoying paradise, reading, writing and catching up on some client work. Lurvely.
Cha-am is a pretty basic little place - fairly sleepy - but the sea is warm and only about a two minute walk from our flat. Our rental is up on Monday and then we're thinking of heading to either Koh Samui or Chiang Mai where we'll look to rent a place for a few weeks to a month. We've been offered a small house on Koh Samui for $350 for a month, excluding internet and electricity. There also appears to be a lot of properties available in Chiang Mai though, so we're a bit torn on whether we should head North or South.
Koh Samui is an island so it means beaches and swimming. But the rental isn't super cheap, I don't know how fast the Internet will be (kind of necessary in our line of work), I'm not certain how modern the amenities in the house will be, and from what I can tell there isn't a lot of public transport on the island. Still, paradise.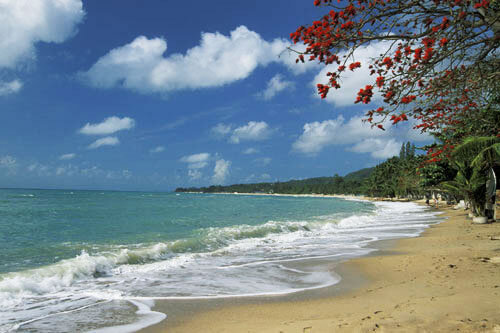 Chiang Mai is a big city in the North and its supposed to be lovely - in the way Northern Laos was lovely only with more modern conveniences. There seems to be reams of apartments and houses for rent there at fairly reasonable rates and it all looks very modern and comfortable. There's also a lot of wildlife around the Northern region - elephants and monkeys - and generally I think it's a bit less touristy because no ocean (positive and negative).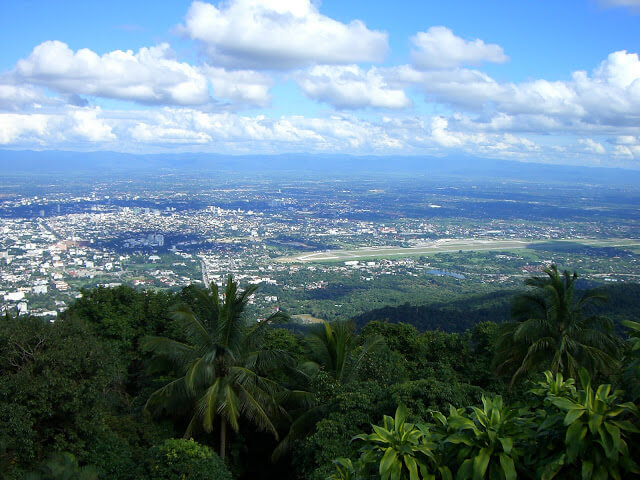 What would you do?
Images: Koh Samui from Photographs-Asia and Chiang Mai from Wikipedia.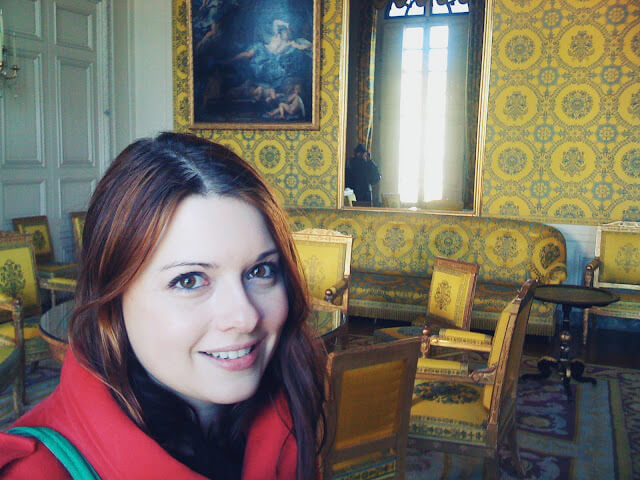 I've had a strange few weeks. I've jumped time zones as though the act of leaping across continents was as simple as a game of hop scotch. I've seen wonderful things and met people who are kind and inspiring. And in recent days I've also found my way back to the sea.
We are currently in Cha-am, Thailand, a little holiday place filled with mostly young Thai families who have come here to get out of the city and old Scandinavian people, many of whom probably spend months of their year here (at least it would appear so given the orange brown tint and leathery texture of their skin). It's not as pristine as the island resorts further south with their aqua marine water but it is relaxed and the sun shines and the people are mostly friendly. I've been interspersing sleeping and reading with trips down to play in the sea shore (which is right across the street from our guest house, we have a sea view). The water here isn't quite as warm as it was in Mexico, but it's pretty close. Over the past few days it's been a bit windy and we've spent our time jumping over waves, gasping and sputtering as we climb out with salty lips and tangled hair.
We're not sure how long we're going to stay down here. Tomorrow morning we're looking at a little condo that's available - slightly over our budget but we're desperate to settle down in a place with a kitchen and some privacy. Neither of us have felt like we've really been anywhere long enough to unpack since Laos. I would love to not have to eat out for the next week and there's a Tesco Lotus in a nearby town where we can stock up on everything we want. Dan even found Branston Pickle today, albeit for more than we would pay for it in the UK.
The alternative to staying here for another week is heading North to Chiang Mai and Chiang Rai, which both sound like lovely, easy places but with no sea. I imagine them to be a more modern version of Laos.
I arrived in Bangkok only a few days ago after my 48 hour jaunt to California. My interview was such a good experience and everyone was so genuinely kind and clever. If the Visa gods smile down on me, I would be a fool to not seize the opportunity to do such interesting work at such a great company. Time will tell.
The above picture of me was taken by Dan when we were in Versailles, France in February 2009. I stumbled upon it in an old folder today and couldn't help but look at that girl and wonder a bit who she was. When I was in Vancouver this past summer, I read Joan Didion's
The Year of Magical Thinking
and as I reflect back on this year of flux, reinvention, growth and change, I can't help but feel like I've been afforded this wonderful slot of time in which I've been able to re-imagine my life, my professional practice, my passions, my art. And although I didn't have to suffer the kind of horrible loss that sparked Didion's year of magical thinking, the experience of travel is also one of always leaving something behind: a shoe, a book, an elastic band ... and along with these things, the sadness inherent in the realization that nothing will ever be exactly the same again. Laos will never feel like it did those few beautiful weeks in December, just like Versailles will never be the same crisp, colorful place it was during that beautiful and delicate weekend in February 2009 - and I'll never be the same either.
I used to cry about this on birthdays when I was a kid. I would have a wonderful day and then get into bed and sob for the year that was gone and that would never be again. And my god, when they play that horrible Auld Lang Sine song at New Years it slays me; and Have Yourself a Merry Little Christmas by Judy Garland. All songs about time and loss woven into our precious celebratory moments to remind us that the time is slipping by far more quickly than we can possible realize.
But the sea feels constant and restorative and the daily act of allowing it to toss us around makes waiting for the next change much, much easier. It's like an hour glass, slowly washing everything clean.