We're still holed up in Cha-am, taking in the sea every day and enjoying cooking in our little kitchen. No word on whether the US visa will come through yet, so at the moment we're just enjoying paradise, reading, writing and catching up on some client work. Lurvely.
Cha-am is a pretty basic little place - fairly sleepy - but the sea is warm and only about a two minute walk from our flat. Our rental is up on Monday and then we're thinking of heading to either Koh Samui or Chiang Mai where we'll look to rent a place for a few weeks to a month. We've been offered a small house on Koh Samui for $350 for a month, excluding internet and electricity. There also appears to be a lot of properties available in Chiang Mai though, so we're a bit torn on whether we should head North or South.
Koh Samui is an island so it means beaches and swimming. But the rental isn't super cheap, I don't know how fast the Internet will be (kind of necessary in our line of work), I'm not certain how modern the amenities in the house will be, and from what I can tell there isn't a lot of public transport on the island. Still, paradise.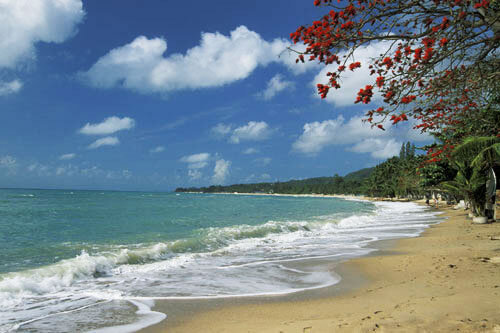 Chiang Mai is a big city in the North and its supposed to be lovely - in the way Northern Laos was lovely only with more modern conveniences. There seems to be reams of apartments and houses for rent there at fairly reasonable rates and it all looks very modern and comfortable. There's also a lot of wildlife around the Northern region - elephants and monkeys - and generally I think it's a bit less touristy because no ocean (positive and negative).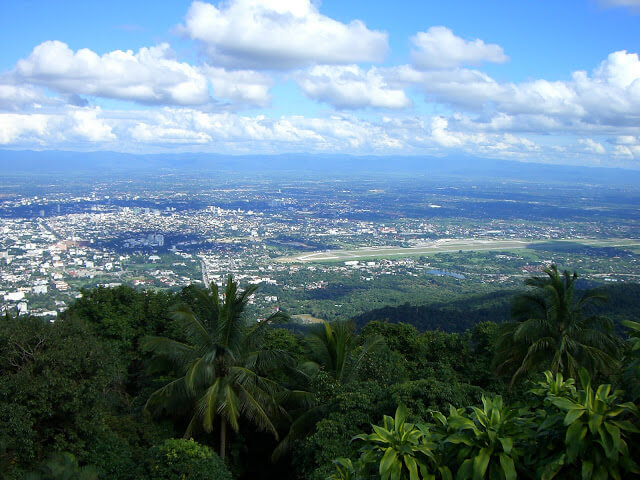 What would you do?
Images: Koh Samui from Photographs-Asia and Chiang Mai from Wikipedia.