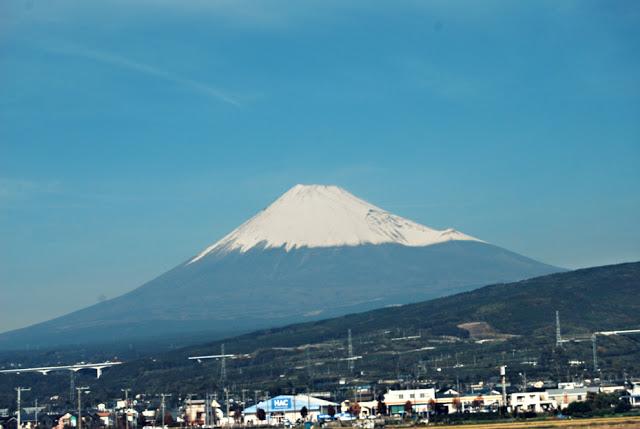 Fuji-San
This past Autumn
Dan
and I were fortunate enough to spend almost two months in
Japan
. Dan's been there about five times before and although I'd never visited before, I've carried out a long lasting love affair with it in my head. Going into anything with high expectations is always risky but Japan was even better than I'd imagined.
The people were, almost without exception, incredibly polite and the kindness and
welcome
we experienced from many of the people we met there was a humbling and wonderful lesson on how to make strangers feel at ease. The landscape was stunning, the cities vibrant and all consuming and the contrast between the fast-paced modernity of urban life with the incense infused temples and shrines were a living demonstration of beautiful contradiction.
Since arriving in Bangkok last night, we've been following the news of the horrific earthquake and tsunami and have been consumed with thoughts for the people we met there and the ones we didn't. There are really no words.
Update: People from the UK, Canada and USA can find some good links directing them to where they can donate to disaster relief in Japan here.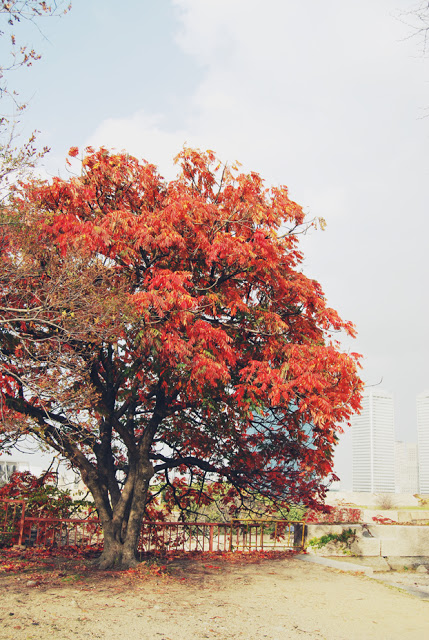 Osaka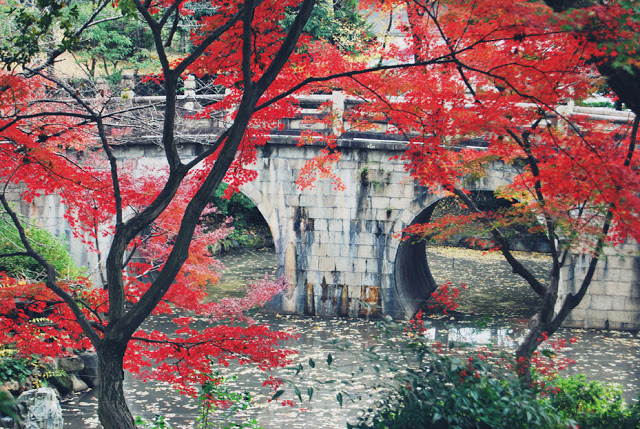 Kyoto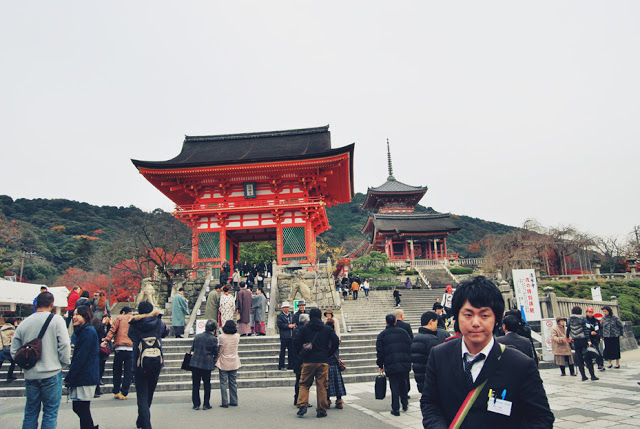 Kyoto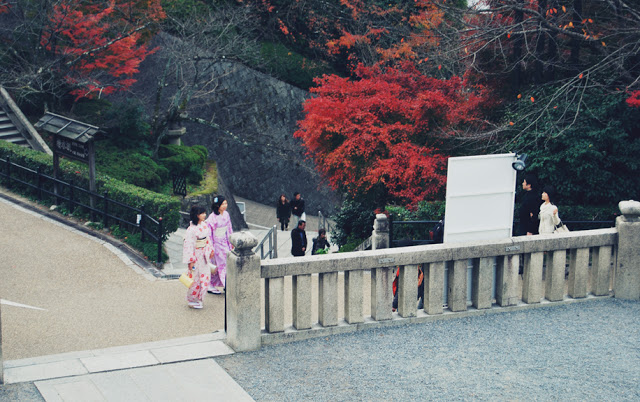 Geishas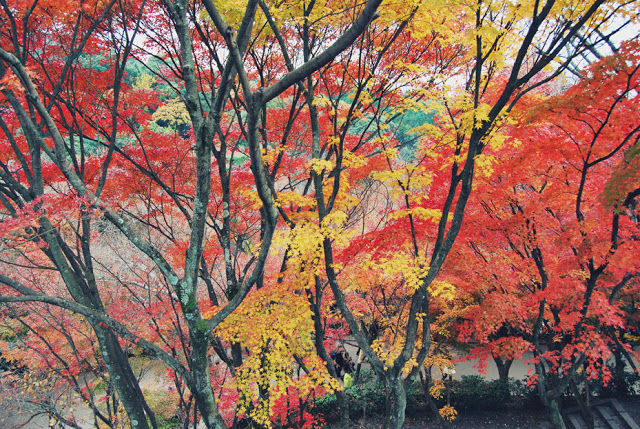 Stunning Autumn Leaves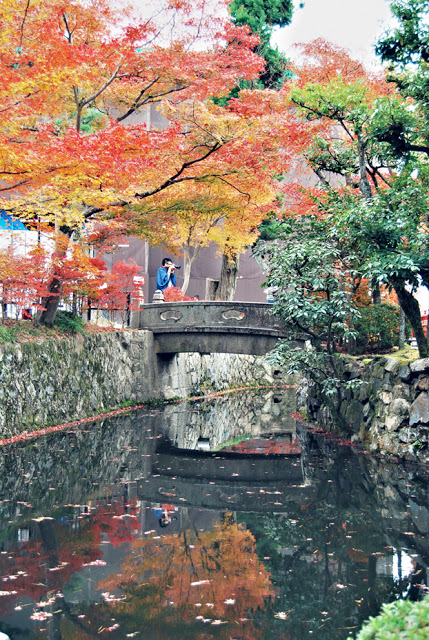 Bridge - Kyoto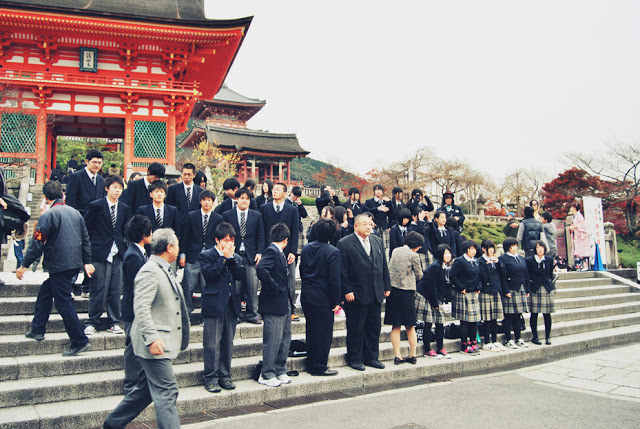 Class Photo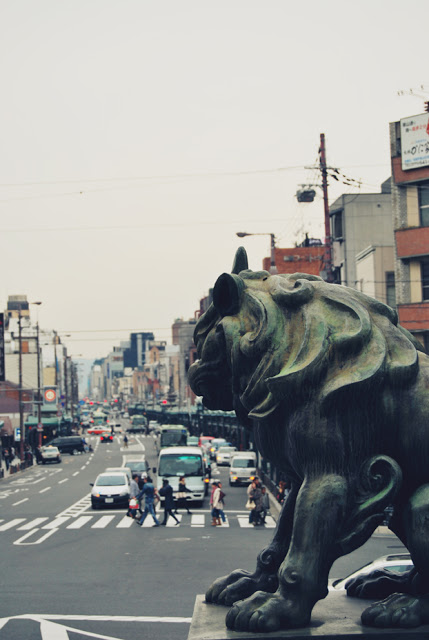 Kyoto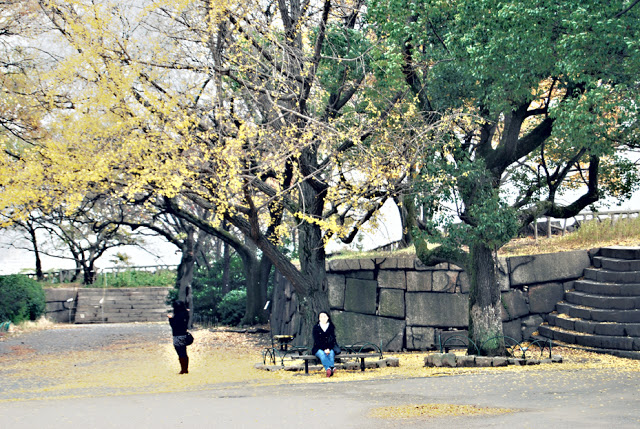 Palace Grounds - Osaka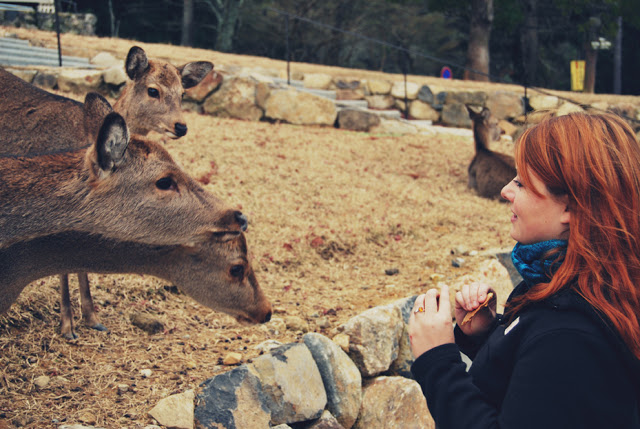 Feeding Wild Deer - Nara
All photos by me (except the one with the deer - that was taken by Dan).